Best Bounce House & Water Slide Rentals in Sanford, FL
Welcome to Bouncy Kangaroo Party Rental
If you're looking to take your next party or event in Sanford, FL, to a whole new level of fun and excitement, you've come to the right place! At Bouncy Kangaroo Party Rental, we pride ourselves on being the go-to destination for the best bounce house and water slide rentals in Sanford and the surrounding areas. Our wide selection of inflatable rentals is sure to make your event a memorable one!

Why Choose Bouncy Kangaroo Party Rental?
When it comes to hosting a successful event, the key is to provide entertainment that appeals to all ages. Our bounce houses, water slides, and obstacle courses are designed to do just that. With a commitment to safety, cleanliness, and customer satisfaction, we've earned a stellar reputation as the premier party rental company in Sanford, FL.

Safe and Reliable Rentals
Safety First
At Bouncy Kangaroo Party Rental, safety is our top priority. All our bounce houses, water slides, and obstacle courses undergo regular inspections and maintenance to ensure they meet industry standards and are in excellent condition. Our team will set up and take down the inflatables, ensuring they are properly secured and safe for use throughout your event.

Professional Staff
Our trained and friendly staff members are committed to providing a seamless rental experience. From helping you choose the right inflatables for your event to ensuring everything runs smoothly during the party, you can count on our professionals to deliver exceptional service.
Our Most Popular Inflatable Rentals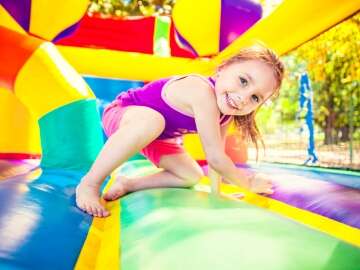 Bounce House
Our bounce houses are the life of the party! Kids and adults alike can't resist the allure of jumping, bouncing, and having a blast inside our vibrant and high-quality bounce houses. We offer a diverse range of themes and sizes, making it easy to find the perfect one that complements your party's theme. From princess castles to superhero adventures, we have something for everyone.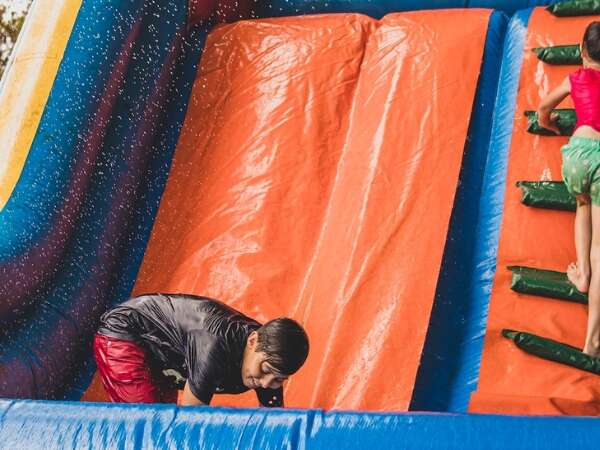 Water Slides
Beat the Florida heat with our thrilling water slide rentals! Imagine the laughter and excitement as your guests slide down these refreshing attractions. Our water slides come in various heights and styles, ensuring there's an option suitable for all ages. Whether you're hosting a backyard birthday party or a community event, our water slides are guaranteed to keep everyone entertained and cool.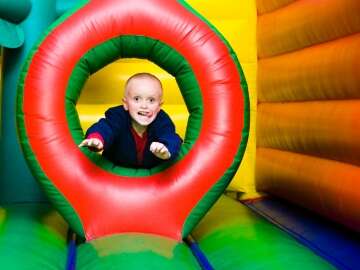 Obstacle Course
For those seeking a healthy dose of friendly competition, our obstacle course rentals are the perfect choice. Race against friends, family, or colleagues through a series of challenging and fun obstacles. These courses promote teamwork, physical activity, and most importantly, an unforgettable experience for your attendees.
Serving Sanford, FL, and Surrounding Areas
We proudly serve Sanford, FL, and nearby communities. Our delivery service makes party planning a breeze – we'll transport the bounce houses, water slides, and obstacle courses to your location and set them up with efficiency and care.
Easy Online Reservations
Booking your inflatable rentals with Bouncy Kangaroo Party Rental is quick and straightforward. Our user-friendly online reservation system allows you to browse through our extensive selection, choose your preferred rentals, and secure your reservation hassle-free.
Catering to All Events
No event is too big or too small for us. Whether you're organizing a birthday party, school carnival, corporate event, church gathering, or any other special occasion, we have the perfect inflatables to suit your needs.
Book Your Bounce House and Water Slide Rentals Today!
Are you ready to elevate your event to the next level of fun and excitement? Book your bounce house, water slide, and obstacle course rentals with Bouncy Kangaroo Party Rental today! Don't miss out on the opportunity to create lasting memories for your guests in Sanford, FL. Contact us now to reserve your inflatables and get ready for a bouncing good time!