Best Bounce House & Water Slide Rentals in Oviedo, FL
Your Premier Choice for Bounce House Rental Oviedo
Welcome to Bouncy Kangaroo Party Rental, your premier choice for bounce house rental in Oviedo, FL! We are thrilled to bring the excitement and joy of inflatable rentals to your special events and parties. Whether you're hosting a birthday party, school carnival, corporate event, or any celebration, our top-notch bounce houses will ensure that everyone has a bouncing good time!
Unforgettable Inflatable Rental Oviedo Experience
At Bouncy Kangaroo, we are committed to delivering an unforgettable inflatable rental experience in Oviedo. Our extensive collection of bounce houses is meticulously designed to cater to various themes and preferences. From classic designs to vibrant and eye-catching inflatables, we have something that suits every occasion.

Safe and Hygienic Party Rentals Oviedo
At Bouncy Kangaroo, safety and hygiene are our top priorities. We understand the importance of providing clean and well-maintained inflatables for your events. All our bounce houses and water slides undergo regular inspections and rigorous cleaning processes, ensuring that you and your guests can enjoy a worry-free experience.
Check Out Our Most Popular Inflatable Rentals
Our most popular inflatable rentals include bounce houses, water slides, and obstacle courses. Let's take a closer look at each of these exciting options: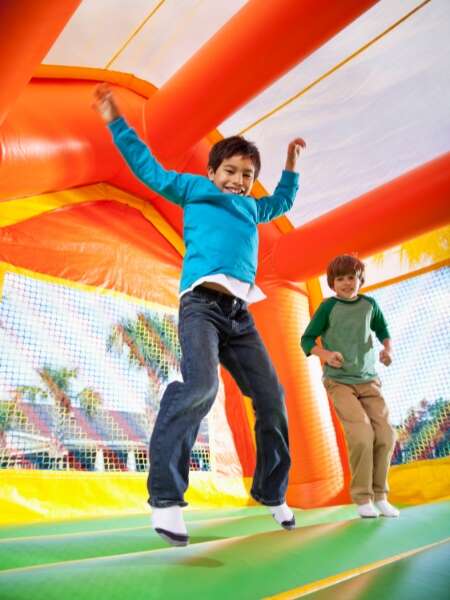 Bounce Houses
Our Bounce House Rentals in Oviedo are a fantastic way to keep the little ones entertained for hours on end. Imagine the joy on their faces as they bounce and play in a safe and secure environment. We offer a variety of bounce house themes, from princess castles to superhero adventures, ensuring there's something for everyone.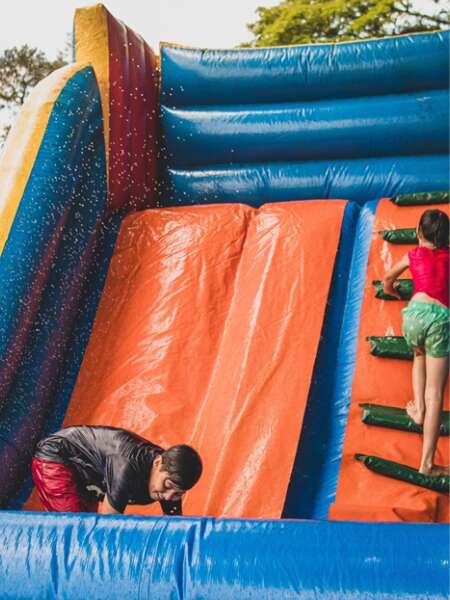 Water Slides
Beat the Florida heat with our thrilling Water Slide Rentals in Oviedo! These water slides will turn your event into a splashing success. Whether you're looking for a single-lane slide or an extravagant dual-lane slide, we have options that will fit your space and budget.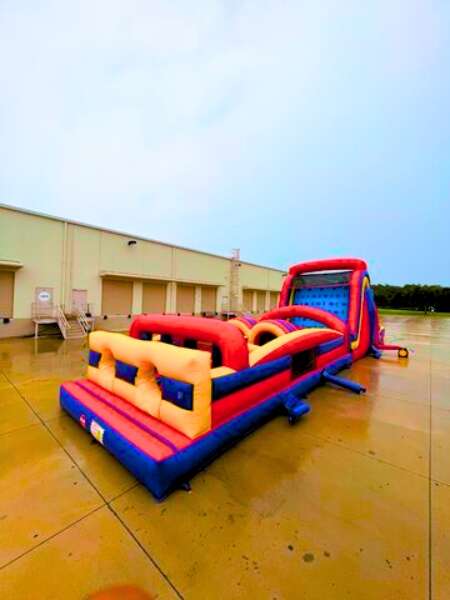 Obstacle Courses
Take your event to the next level with our exciting Obstacle Course Rentals in Oviedo. These inflatable courses are perfect for friendly competitions and team-building exercises. Watch as participants race through tunnels, scale walls, and conquer various challenges, creating unforgettable memories.
The Bouncy Kangaroo Difference
At Bouncy Kangaroo Party Rental, we take pride in going the extra mile to make your event unforgettable. Our commitment to exceptional customer service and high-quality inflatables has made us a trusted name in Oviedo party rentals.

Dedicated and Friendly Staff
Our team of dedicated and friendly staff is always ready to assist you. If you have any questions or need help in choosing the perfect inflatable for your event, feel free to reach out to us. We'll be more than happy to guide you and ensure you have the best possible rental experience.

Book Your Bounce House Rental Oviedo Today!
Don't miss out on the chance to elevate your event with the best bounce house and water slide rentals in Oviedo, FL. Contact Bouncy Kangaroo Party Rental today and let us help you create an unforgettable experience for your guests. Whether it's a small backyard gathering or a large corporate event, we have the perfect inflatable rentals to suit your needs. Let's make your party a bouncing success!