Bounce Houses & Tall Slide Rentals in Orlando FL & Surrounding Areas!
Order-by-Date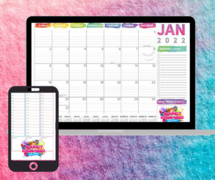 Deluxe Bounce Houses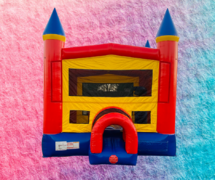 Bounce House with Slide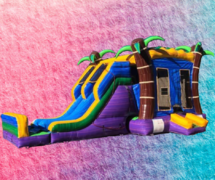 Water Slide Rentals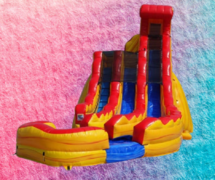 Table & Chair Rentals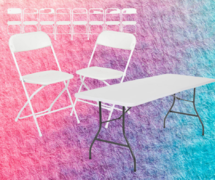 Concession Equipment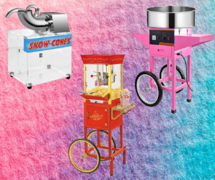 Carnival Games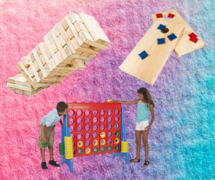 Obstacle Course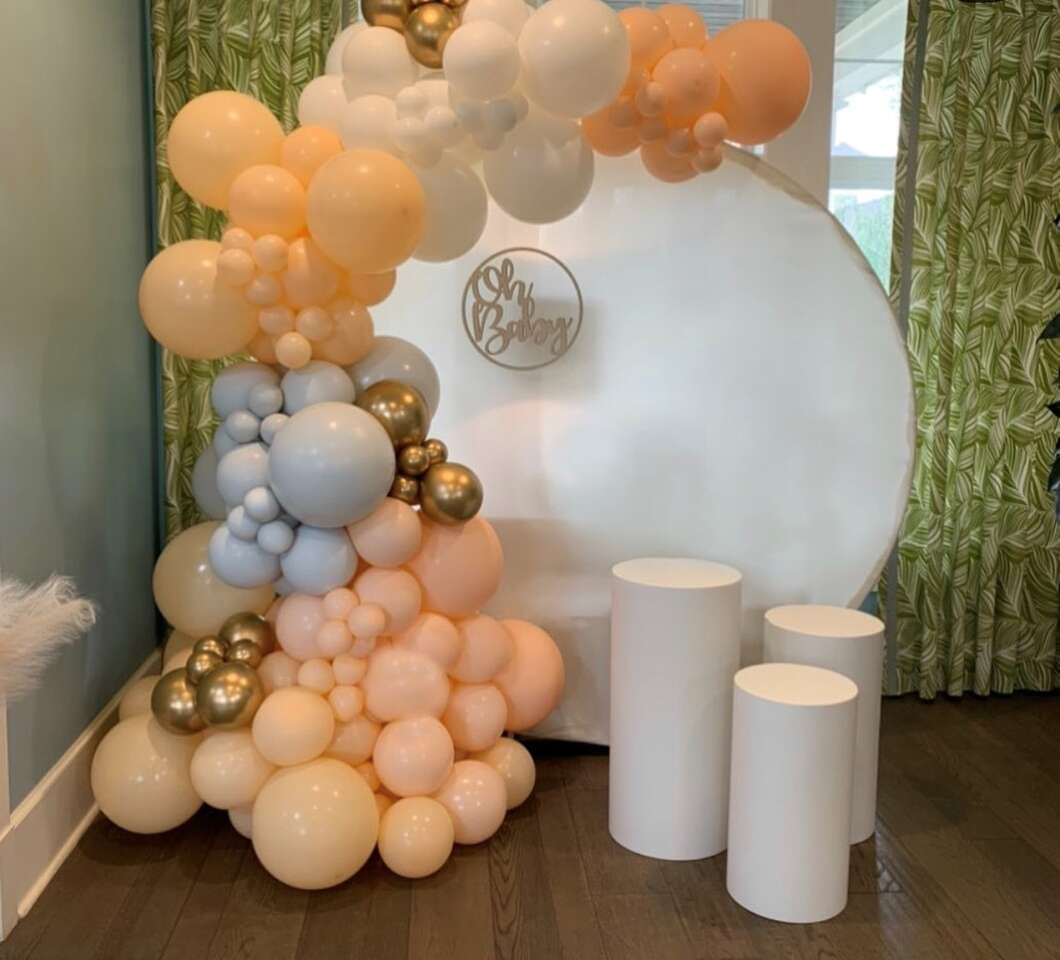 Our team can create, deliver, and install any type of balloon decor! Let us add the "WOW" factor to your event! We have up to 5 cylinders that can be included with your beautiful balloon garland. We can create a package upon request.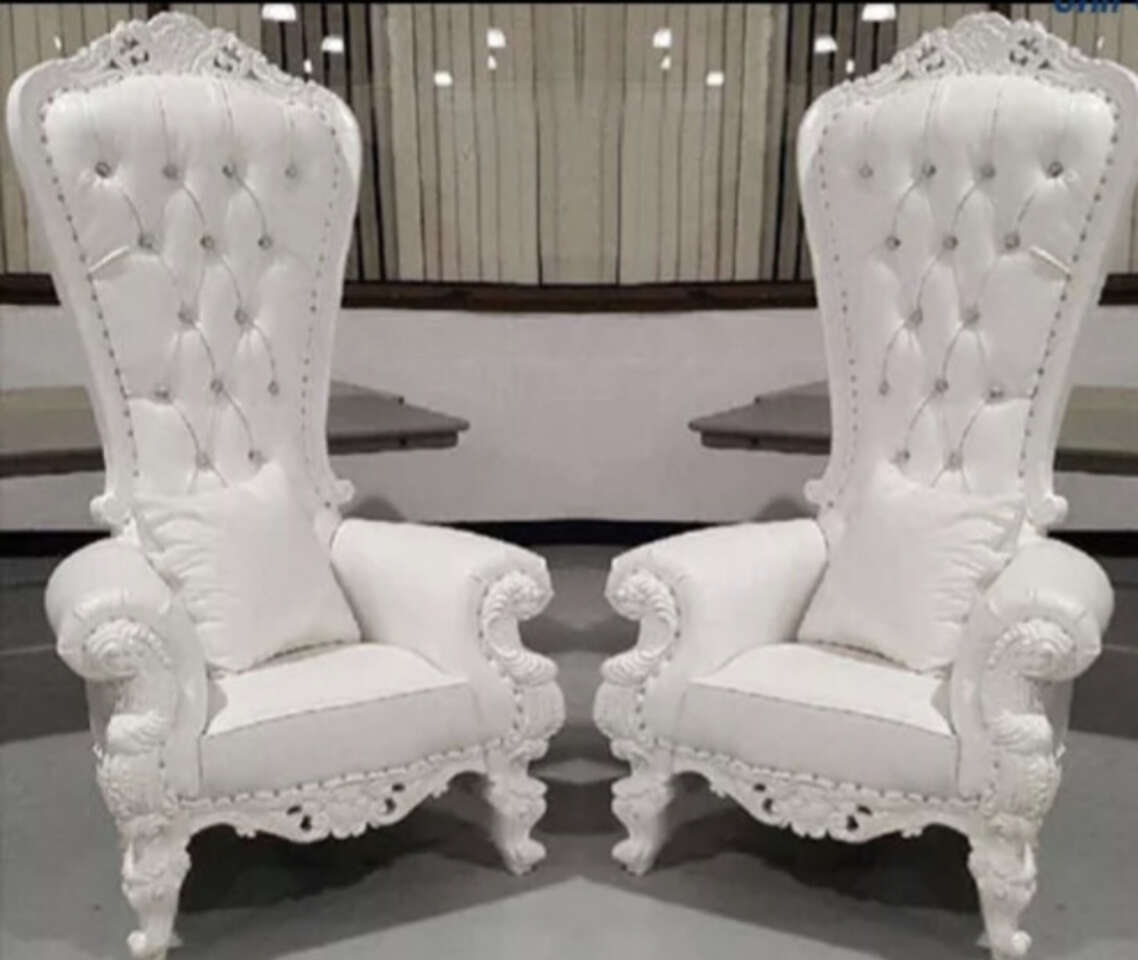 Rent one of our beautiful Throne Chairs for your next Babyshower, Wedding, Sweet 16, Quinceanera, Birthday Dinner, Engagement Party, Bridal Shower and more... We can create a package upon request.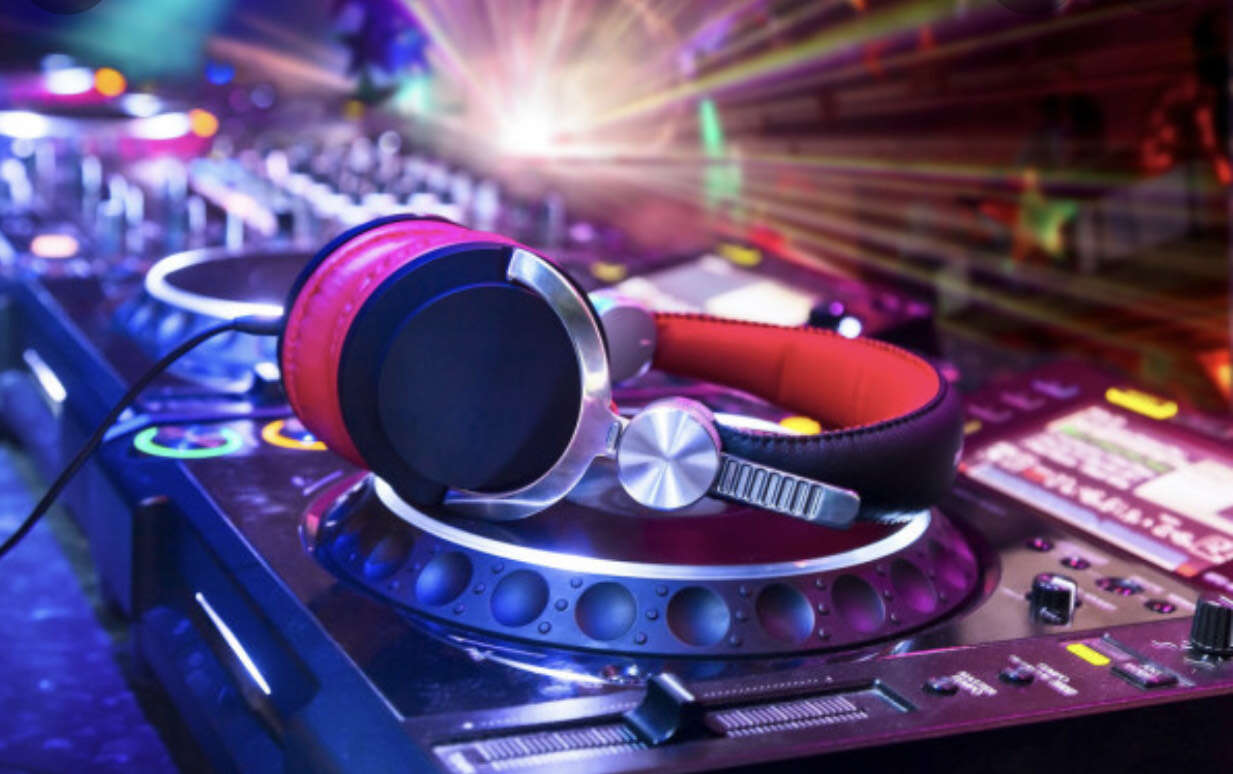 Whether you are looking for a Wedding DJ or simply a Professional Disc Jockey to entertain at your next event, you have come to the right place! We can create a package upon request.

At Bouncy Kangaroo Party Rentals we are here for you and your family! If you're looking for the best bounce house and party rentals Orlando has to offer, you've come to right spot. Bouncy Kangaroo Party Rental is proud to service Greater Central Florida's best selection of bounce house rentals, water slides, obstacle courses, interactive games, concession machines, carnival games, and more. Let us take the stress and worry out of your next party or event. Inflatables & party rentals is what we do, and nobody does it better than Bouncy Kangaroo Party Rental. Whether you're looking for water slide rental in Kissimmee, a bounce house in Oviedo, or an obstacle course in Windermere, we have you covered. From backyard birthday parties, school field days, church picnics, corporate events and more, Bouncy Kangaroo Party Rental is the most recognized company in the area when it comes to delivering the fun. We have a convenient way of placing a reservation online, booking your next party or event is a breeze. Simply click the link below to select your date and time, select your item(s) and enter your event information. So click below to get your party started!
Party Rental Delivery Area
We have been delivering FUN all over the Orlando & surrounding areas to tons of customers. Our delivery area consists of the areas located around the City of Orlando & surrounding areas such as Orange County, Seminole County, Lake County, Volusia County and Osceola County . Orlando is BIG! All cities are FREE delivery up to 20 miles with a minimum order of $200!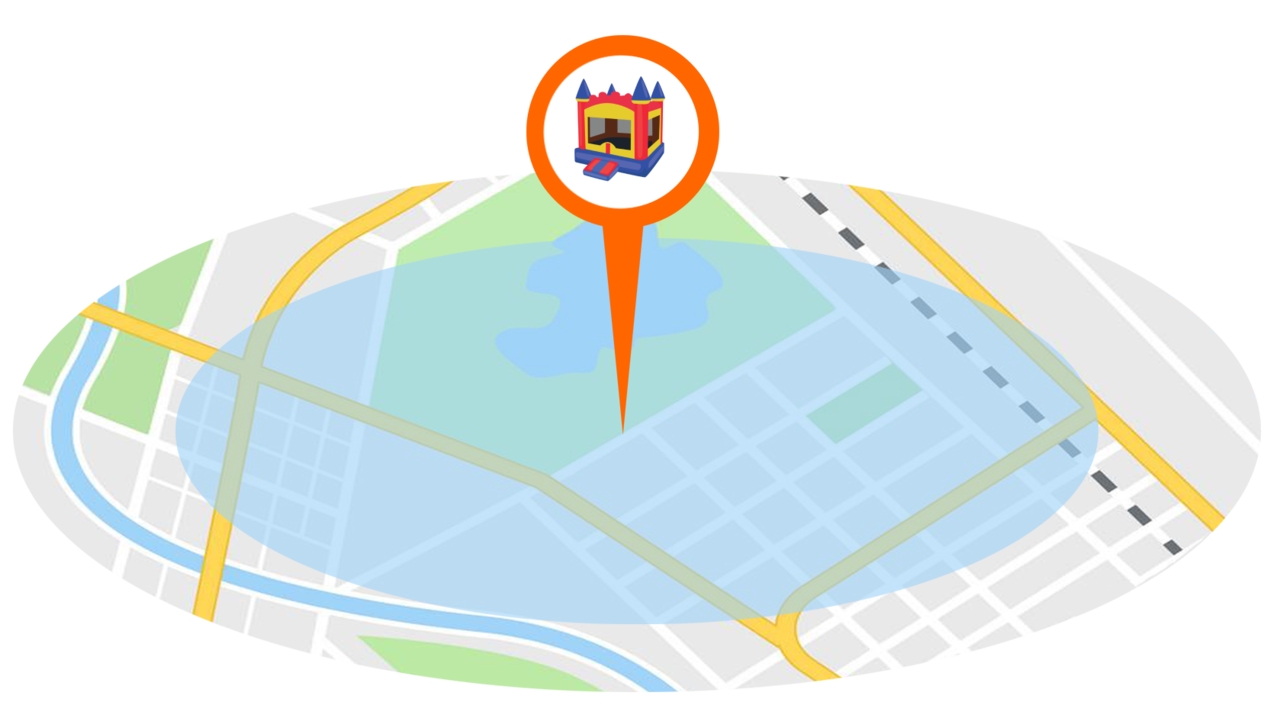 *Bithlo, FL

*Sandford, FL

*Windermere, FL
* Winter Park, FL

*Winter Springs, FL

*Altamonte Springs, FL
*Wedgefield, FL

*Lake Buena Vista, FL

*Kissimmee, FL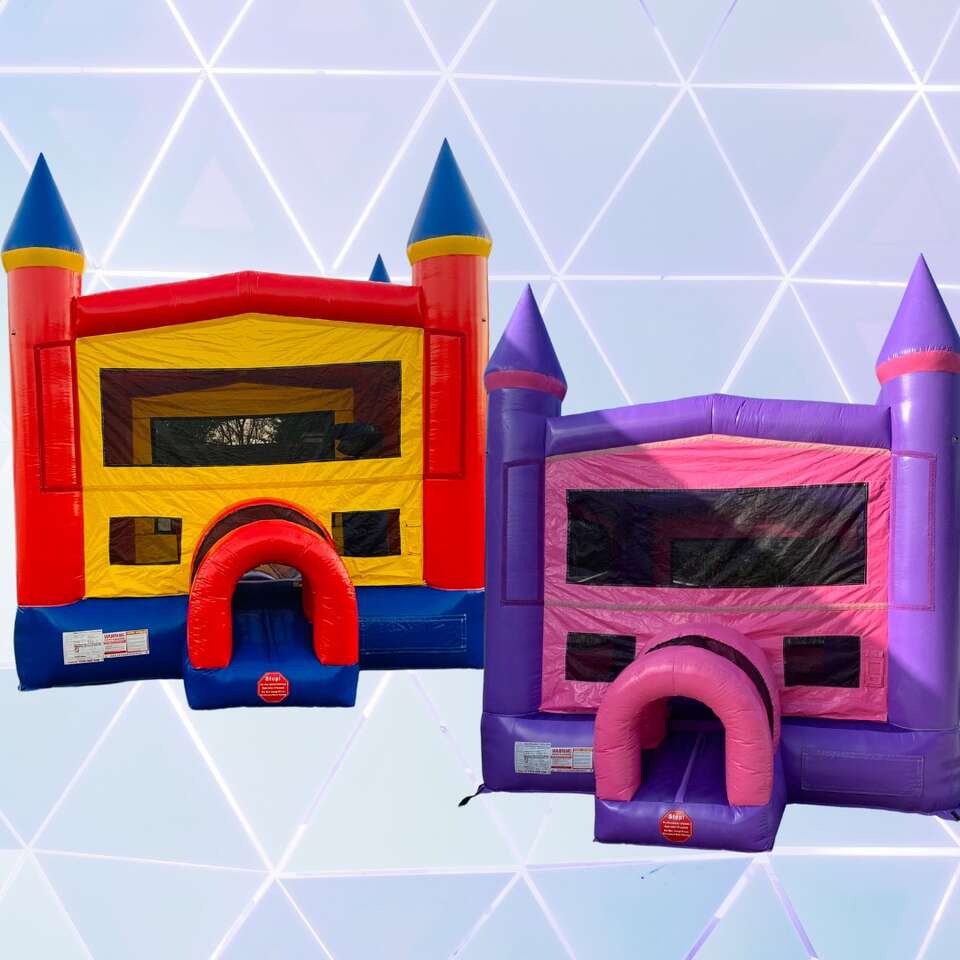 Bounce House Rentals
Our bounce house rentals in Orlando are great for kids and adults alike. If you are limited in space, this could be the perfect choice for you. Our average bounce house is right around 14' x 14' for the actual bouncing area, however, we do need to make sure we have enough clearance for the blower, the entrance and stakes where we secure in the ground. Low hanging trees and power lines could interfere with the inflatable therefore, please take that into consideration. Our Colorful Castle Bounce House is a perfect, gender neutral choice that would be great for any boy or girl birthday parties. Another popular rental choice is our Pink Princess Castle Bouse House for girl birthday parties that can be themed with Frozen, Unicorn, Mermaid, Disney Princess, LOL Surprise, Peppa Pig, Encanto, Minnie Mouse, Barbie, Moana, Trolls and so much more. These inflatable bounce houses has pop up obstacle pings inside to keep the kids entertained. Bounces houses may be limited in size but they are perfect for small backyard parties, daycare, church events, or even for a regular day to entertain the little ones.
Check Out Bounce Houses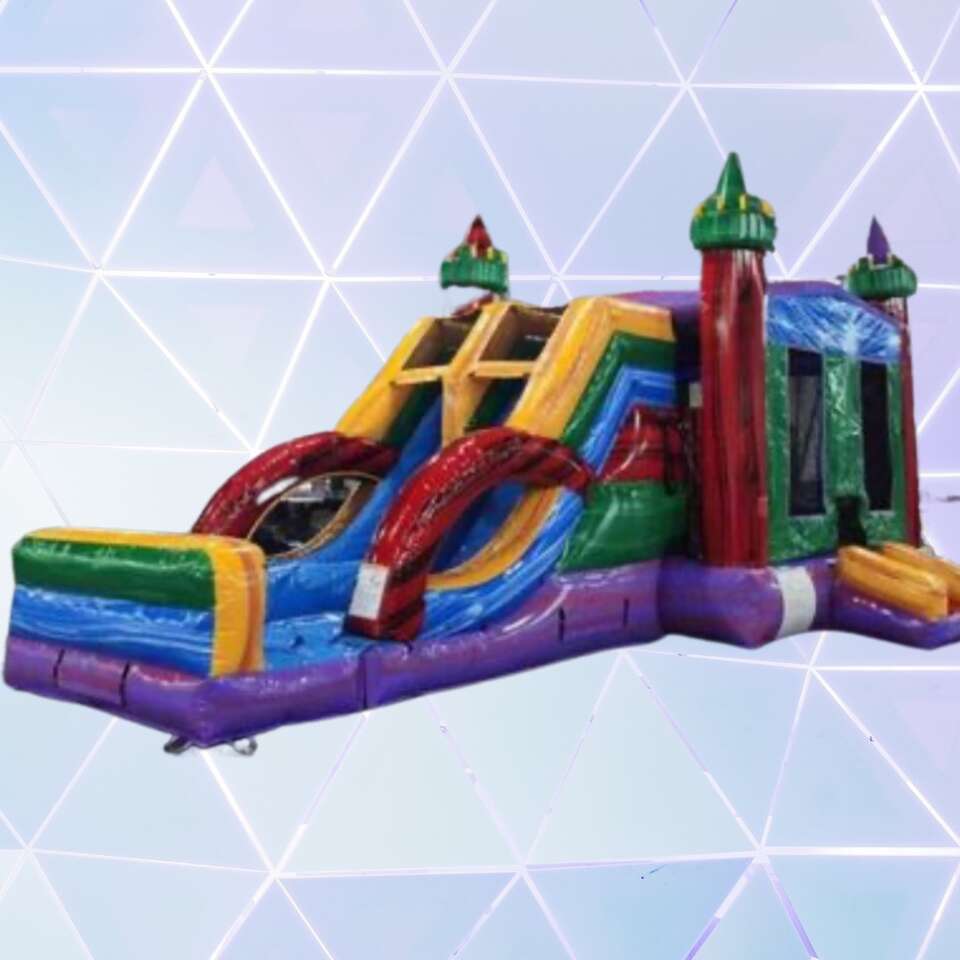 Combo Bounce Houses
Combo Bounce Houses are another great option and our most popular category. As the best inflatable rentals in Orlando FL has to offer, a combo bounce houses is the best combination between a regular jumper and big slide. Our combos can be used wet or dry, so they are the best choice year round. We simply attach a bumper or pool depending on if your using it wet or dry. We then attach the water hose to a spigot or bib, turn on the water and you are ready for some wet and wild fun. Our Euro Marble Combo is the perfect choice for your little prince or princess. With its beautiful colorful, red, blue, purple, yellow and green colors and eye catching castle/marble look, you will see there face light up of happiness. Having a tropical theme party? Then check out Goombay Splash. The design is similar except has the palm trees and soothing tropical color. Be sure to check out our cotton candy machine rental as well. Add it to a Party Package and save big!
Check Out Combos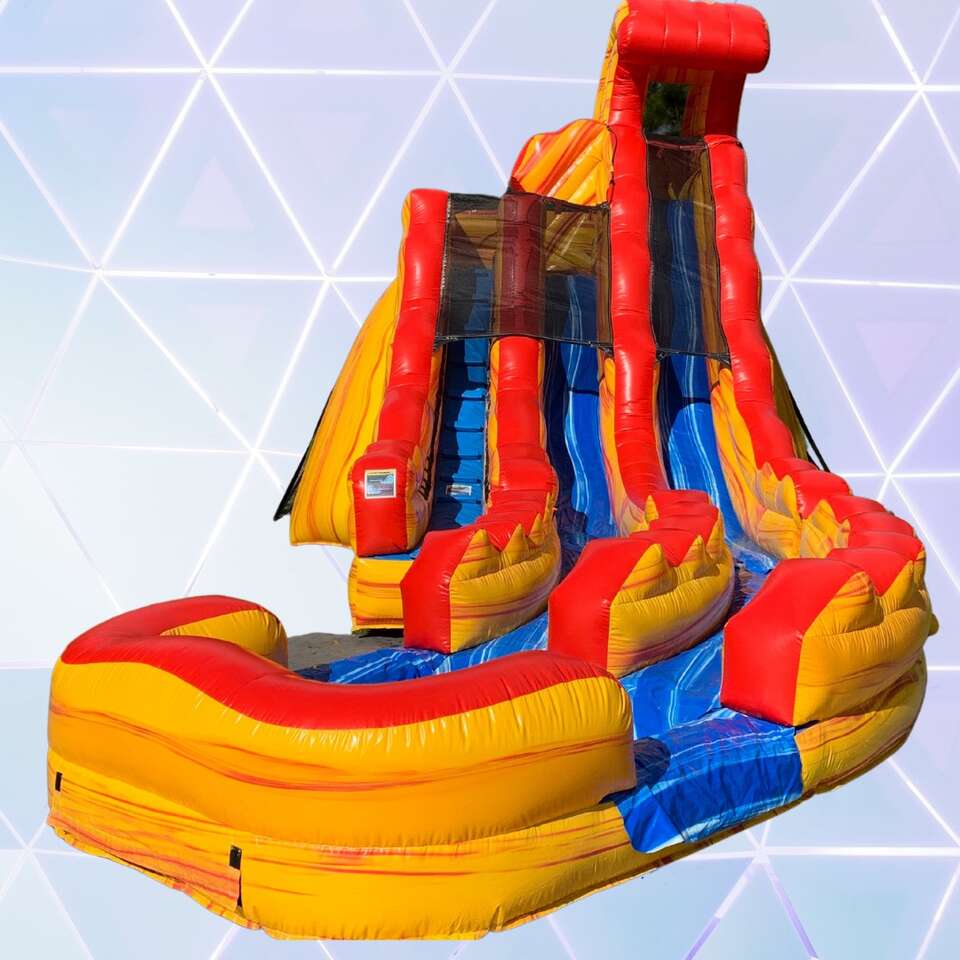 Tall Slides
Our Tall Slides can be used wet or dry, YOUR CHOICE ! Inflatable dry slides are very popular for large events such as corporate events or church events. The kids and adults line up at the entrance of any of our tall slides that you choose, climb up the slide and then go down the slide, keeping the flow going. Everybody gets a turn without waiting too long.
You can choose to use it as a dry slide so there is no fussing with water. And don't worry! The slide will be plenty fast thanks to this awesome product we use called Slide Slick: the industry standard for increasing the fun on vinyl slides.
Our water slide rentals are the best of the best ! Top of the Line - FUN ! There's no better way to cool off in the humid Orlando weather than gathering a group of friends and racing down in an inflatable water slide. Like I said, they are perfect for kids and adults who are still kids at heart. Its like going to Seaworld or Aquatica but in your backyard !
Check Out Tall Slides
Why Choose Us For Your Next Event In Orlando, FL or Surrounding Areas?
All of our party rentals can be conveniently ordered right through our website! We offer up to date availability, so you know when you book an item, it will be available for you. It's as easy as a click to add it to your cart. We make ordering inflatable party rentals a breeze!

For last minute orders: Please call 321-512-3497
Professional set up & delivery included
All of our party rentals in Orlando, FL & surrounding areas includes professional set up and take down. We make sure that your rentals are set up properly and ready to go before your guests arrive. This means that we show up anywhere from one to four hours prior to the start of your event.

We take the hassle out of party planning and set up! You can rest assured that our highly trained staff will deliver and safely set up all of your equipment, which allows you to focus on more important things! There is no extra charge for delivery and set up, it's included in the price! The same goes for take down at the end of your party, we take care of it all so you don't have to.
Guaranteed customer satisfaction
Above all else, we take pride in providing top notch customer service. We are so confident that you will be completely satisfied with Bouncy Kangaroo Party Rentals from start to finish.
We go above and beyond for our customers by both providing exceptional customer service and a clean, reliable and safe rentals. When you choose us, you never have to worry about getting a damaged or dirty inflatable. Our moonwalkers or any other party rental equipment are cleaned and sanitized between every use. Your safety and the safety of your guests is our number one priority for your party event.
Bounce house rentals in Orlando Florida!
They are fun for kids of any age, and are great way to entertain your guests. With so many different bounce houses available, you will need to be able to find a reputable company to rent from. There are so many companies that say they have the best inflatable bounce houses and water slides..., but you need to be careful to find one that has good reviews and offers discounts when you book your party. Below, we will give you some tips for finding quality bounce house rentals in Orlando, Florida.

The first tip is to ask your friends or family members who have parties frequently and if they have used bounce house rentals in the area. Ask them about the bounce houses that they have used, and ask about their recommendations. You can usually get good recommendations for water slides from people you know and trust, because they want to help you enjoy your times at your house while feeling like you are at the water park. If you don't know anyone who has rented a bounce house before, you can also search online. There are a lot of companies that offer a variety of different rentals, so you should be able to find a bounce house that is right for your family.

Once you have identified several bounce house rentals in Orlando Florida that you like, call the companies and ask about pricing. You should be able to get a price on almost any bounce house rentals in Orlando Florida, depending on what season it is. You can usually get discounts if you book your reservations ahead of time, and some companies will even allow you to pay by credit card. You may even be able to get additional add ons at a discounted price which feels like you are at a water park. (Don't forget to bring your sunscreen.)

Most bounce houses in Orlando Florida are themed, meaning that you can choose from different bounce features. For example, you can get the kids' bounce tower or a water slide. There are also a couple of bounce houses that are reminiscent of the famous Disney attraction. For example, there are a couple of models that look like the Matterhorn from the Monsters Inc. movie or even Mickey Mouse, Cocomelon, Princess and more.

Before you choose the right bounce house for your child, you need to consider the safety features included on the unit. Some bounce houses simply bounce people back and forth without being very stable. These types of units are not appropriate for younger children, as they could easily get hurt if they step into an inflatable water slide. Units that have more support all around are typically safer and better quality, as the enclosure ensure that the person is securely bouncing up and down. In general, the higher the bounce, the better it is for younger children and the older less-athletic people. There are also a number of bounce houses that feature slides, so if you don't mind the hassle of sliding, these units might be the way to go.

In addition to the safety features of bounce houses, many Orlando Florida attractions use bounce houses features as part of their water theme. At SeaWorld, for instance, kids can experience the thrill of riding in a huge, gigantic, or simply tall water slide. At Universal Studios, you can also find a water wall that you can jump and dive into. The thrill of the water will likely become an unforgettable memory for your child, and they may look forward to bouncing on the water again.

In addition to water rides and Bounce House rentals, you can also find Bounce House Parties at theme parks. At SeaWorld in Florida and at the Universal Studios Florida, kids can enjoy a fun-bounce party complete with look alike inflatable water slides, water guns, air compressors, and inflatable music boxes. These Bounce House Party options provide kids with the fun they are looking for by allowing them to interact with other kids and to blow bubbles, Dodge the sprinklers, and have a great time together.

No matter what type of Bounce House Party you are planning for your little one, it is sure to be a big hit. If you have not had one of these fun experiences as a family, you are sure to find it very entertaining. Whether you rent bounce houses for the day or for a full day or weekend event, you are sure to have a great time with the entire family.
What Customers are Saying
"I would recommend 100%. Their customer service is amazing, very pleased with my experience!"
-Mary Averette
"The staff is very polite and professional. Their prices are great. I highly recommend this company."
- Melissa Pierson Rodriguez
"Love the customer service. Units were clean and price was reasonable"
- Tanya Michaelson