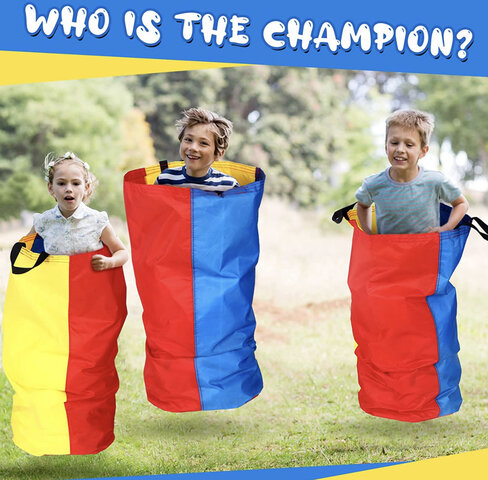 Sack Race Bags (6)
Extra fun! You just need to hold the 2 handles of these carnival potato sack race bags, and try to control your hands and legs to jump forward, you can invite your classmates to have fun with you.
These cloth sacks adopt bright colors, with red, yellow and blue as main colors, easy to arouse your kids' interests. These potato sack race bags for kids can be well applied at carnivals, backyard, birthday party, family reunion, school, lawn games, picnics, BBQ, Halloween events, summer games, 4th of July and so on, bringing you a lot of fun
We provide will receive 6 pieces of sacks for sack race!
5